Click on the following to Check out what is coming our way!:


Newsletter Fall 2023


---
Special Thanks to (click on logo for website)
Please support the following Sponsors:



and

and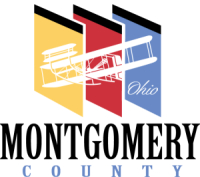 ---
NOTICE:


Next meeting October 29th, 2023 1PM Meal will be Stuffed Peppers.

NOTE: NO December Meeting... We will have our annual Christmas Dinner, held at the Presidential Center - Bldg 2 (smaller bldg to the right of the large bldg. - also known as Koehler Bldg) on the first Sunday of December.
SIGN UP at the NOVEMBER MTG on October 29, 2023.
So be at the October 29th meeting to sign up for Xmas Dinner!!!
---
The SPONSOR PAGE has been updated for our current sponsors of the 2023 Heritage Dinner Dance! Please visit the page and suppport our sponsors!
Click to see page!
---
Coming up: NOV. 11, 2023 Magyar Club Annual Heritage Dinner/Dance
It will be held at the Temple Beth Or in Levin Hall on Marshall Rd in Kettering.
NOTE: sign up for volunteers will be at both the October 1st and October 29th meetings! Guys - we need help for decorating, food perparing, cooking, serving, and clean up! Sign up if you able!
---

St. Peter-Huber Hts. Christmas Bazaar November 11th and 12th. Visit our booth for our terrific Nutrolls and Kiffli!

---
Annual Christmas Dinner - Presidental Center - the Koehler Bldg. December 3rd, 2023 1PM
$25/per person. Menu: Choice of Salmon, Chicken Cordon Bleu, or Roast Beef
served with Mixed Vegtables, Garlic Mashed Potatoes and Salad and Cobbler for Dessert. Call-Text-Email Gail to reserve a seat!


---


Hungarian classes via Zoom have taken a break for the Summer. See you in the Fall!


All the links to different pages, our Heritage Dinner sponsors, etc. will be in Green - as you hover over them, they turn red. These are links and will take you to another page when you click on them.
Information about our club, meeting dates and times, Events we enjoy, become a member...... More Info
Things that were discussed at the meeting, Our Events and all the info about them, things that will happen soon..... More Info
Links to our Eastern European Heritage, things to do and see..... More Info
Support our sponsors - they help us to bring you the Spring Dinner/Dance..... More Info

See you April 27, 2024..... More Info
Previous years events..... More Info
Send us an email, Follow us on Facebook..... More Info
---
---