---
Special Thanks to (click on logo for website)
Please support the following Sponsors:



and

and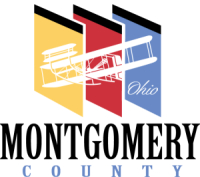 ---
NOTICE:


Next meeting July 2nd, 2023 1PM

Main course will be Layered Potatoes - bring something to share- at McAulley Hall and on zoom... watch your email for Zoom mtg notice.



---
Volunteers will be needed for Cookie baking in June and perhaps July. We will be meeting at McAulley Hall at 9AM - 3 PM except as noted. In June: Friday - June 9th; Tuesday - June 27th; and Friday June 30th; and Tuesday June 13th (12Noon - 5 PM); We will be making and then freezing the cookies for our Heritage Dinner Dance and for the many bazaars where we sell our cookies for the Club.

If you have wanted to learn how to make Hungarian Kiffli - now is your chance! The very experienced bakers of the club will be welcoming anyone who is an experienced baker, a novice baker, a 'well i bake some' or a "i want to learn how" baker!

Come one and come all- We will have a fun time, we will teach you how to make these great cookies and you will go home with the knowledge & recipes of how to make hungarian cookies! (and probably a baggie of hungarian kiffli!) See you there! You can call Gail at 937-776-5944 or Janie at 937-286-9461 - leave a message that you'd like to help bake and leave your number!
Please see the Heritage Page for info on The Dayton Eiuntracht Club's Dinner open to the public.
---